Statistics
Adning can keep track of detailed statistics for your banners and adzones.
Installation
To activate statistics you need to install the "smarTrack" Add-on. It's included for free and can be downloaded directly from the plugins Add-ons page.
ImgMCE: #GYX3vZLUp – (590×300) – S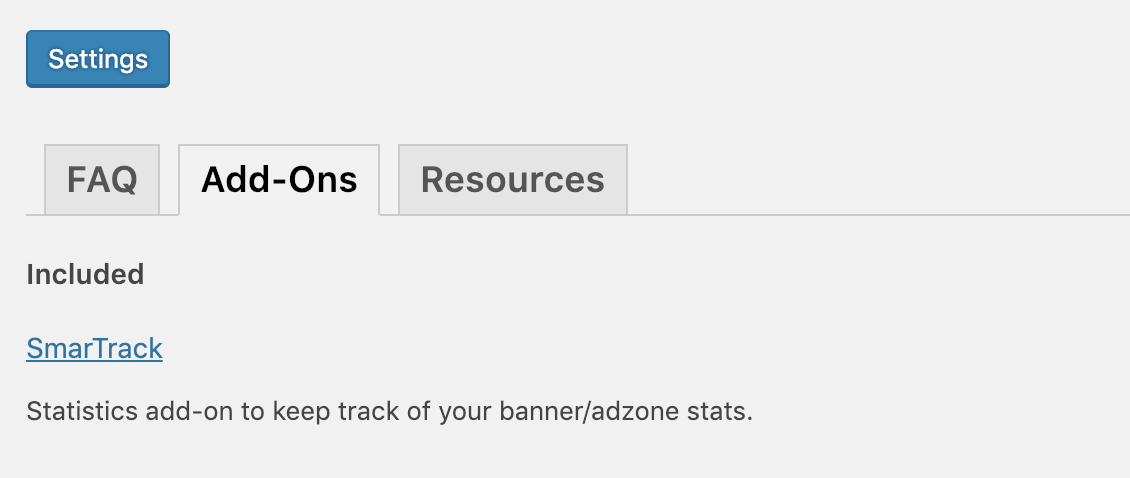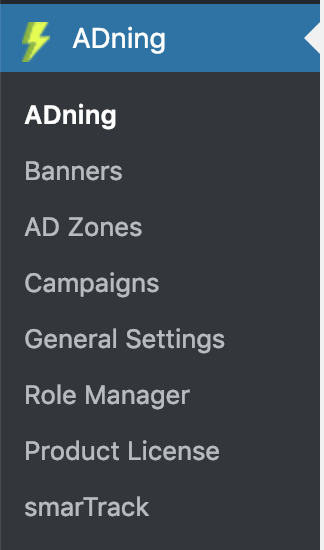 Once downloaded you can install the smarTrack add-on just like a normal WordPress plugin.
Once you activate the plugin it will be available in the Adning admin menu. A new settings box will also be available on the banners and adzone settings pages.
Save Clicks
In order to save banner click statistics you need to make sure "Link Masking" is enabled in the banner settings.